Profile
Author:Loz Cantrell
Welcome to FC2!
What Can Cause Bunion Pain?
Overview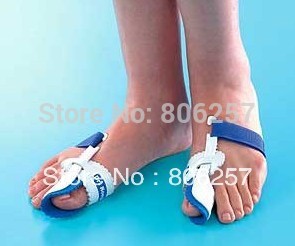 A bunion, also known as hallux valgus, is a painful deformity that develops at the base of the big toe. Bunions are caused when the big toe pushes and bends inward towards the other toes. This displaces the bones of the joint, causing it to protrude in a way that looks like a large growth. Bunions develop due to a variety of factors. Some people inherit feet that are more susceptible due to their shape and structure, having flat feet for instance. But bunions can be made worse by the wrong shoe, or by carrying extra weight or prolonged periods of standing or walking.

Causes
Bunions may be hereditary, as they often run in families. This suggests that people may inherit a faulty foot shape. In addition, footwear that does not fit properly may cause bunions. Bunions are made worse by tight, poorly-fitting, or too-small shoes. Bunions may also happen due to inflammatory conditions such as arthritis. Anyone can get bunions, but they are more common in women. People with flat feet are also more likely to get bunions due to the changes in the foot caused by bunions. There is also a condition called adolescent bunion, which tends to occur in 10-to-15-year old girls.
SymptomsMany people with bunions suffer from discomfort and pain from the constant irritation, rubbing, and friction of the enlargement against shoes. The skin over the toe becomes red and tender. Because this joint flexes with every step, the bigger the bunion gets, the more it hurts to walk. Over time, bursitis or arthritis may set in, the skin on the bottom of the foot may become thicker, and everyday walking may become difficult-all contributing to chronic bunion pain.

Diagnosis
Orthopaedic surgeons diagnose bunions on the basis of physical examination and weight bearing x-rays. Two angles are assessed, the intermetatarsal angle, that is between the first and second metatarsals (the bones that lead up to the base of the toes). If this angle exceeds 9? (the angle found in the healthy foot) it is abnormal and referred to as metatarsus primus varus. the hallux valgus angle, that is, the angle of the big toe as it drifts toward the small toe. An angle that exceeds 15? is considered to be a sign of pathology.

Non Surgical Treatment
Bunions are progressive problems, meaning they tend to get worse over time. Sometimes severe-looking bunions don't hurt much, and sometimes relatively modest-looking bunions hurt a great deal. Thus, treatment varies depending upon a patient's symptoms. You can often improve the discomfort of bump pain by a change to more proper shoes. Alternatively, alterations to existing shoes may improve pain associated with bunions. Accommodative padding, shields and various over-the-counter and custom-made orthopaedic appliances can also alleviate bunion pain. Anti-inflammatory medications, steroid injections, physiotherapy, massage, stretching, acupuncture and other conservative treatment options may be recommended by your podiatric physician to calm down an acutely painful bunion. Long term, orthoses (orthotics) can address many of the mechanical causes of a bunion. Thus, while orthoses don't actually correct a bunion deformity, if properly designed and made, they can slow the progression of bunions. They can also be made to redistribute weight away from pain in the ball of the foot, which often accompanies bunion development. Padding, latex moulds and other accommodative devices may also be effective. While they don't correct the misalignment in the bones, they may alleviate pain. Often, though, when conservative measures fail to alleviate pain associated with the bunion, when you start to limit the types of activities you perform, when it's difficult to find comfortable shoes, and when arthritis changes how you walk, surgery may be the best alternative.



Surgical Treatment
There are a range of different surgeries that can be performed with the goal of realigning the joint and relieving pain ranging from shaving off part of the bone to cutting and realigning the bone with pins and screws. Depending on the surgery full recovery can take months and require you to stay off the foot. One new type of surgery, called a tightrope, involves attaching a wire to the bone to try and pull it back into alignment, but be wary of this procedure because there have not been any long-term outcome studies yet.